Avie at nearly 5 months
Errin's bundle of joy Avalynn is almost 5 months old already! Oh my. And, boy is she a good lookin', intelligent child. Errin stopped through on her way back home from Alvarado to Rochester, so, we thought we'd snap a few photographs of Avie. I can't wait until the day the Bean and Avie meet... there will be plenty of summer vacations at each others homes.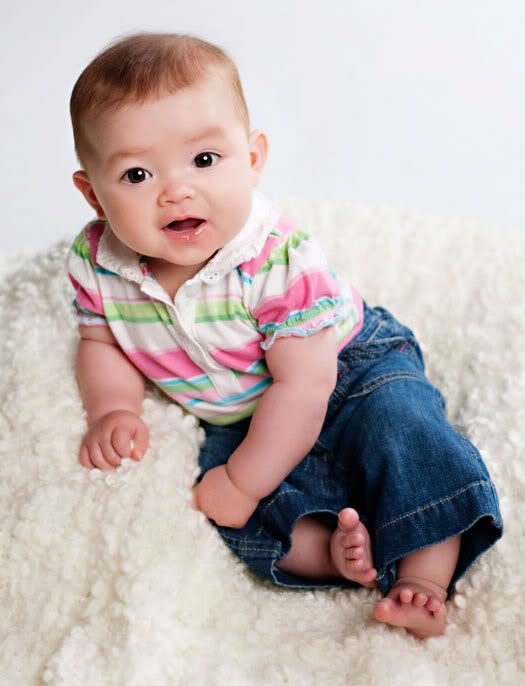 In the same outfit Grandma Jennifer once wore...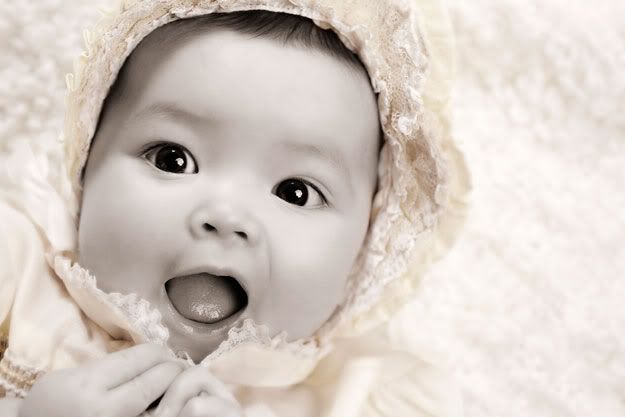 ... and naked...