Avalynn Marie: Batch 1
Ah, Avie...
On Friday, my cousin Errin came to visit with her new daughter Avalynn Marie. Being the shutterbug that I am (and an expectant mum myself), I took a lot of photos of little Avie. So, please bear with me as a post a few blogs this week on this adorable 6 week old.
Also, if you pay attention to tags, I've started a new one called 2009: The year of Love. 2009 is, and will continue to be, quite a joyous year for myself, my family and my friends. With tons of weddings (so far, 5 weddings on the personal books) and lots and lots of babies being born this year (already too many to count), I thought it would be a nice category. So, there you go.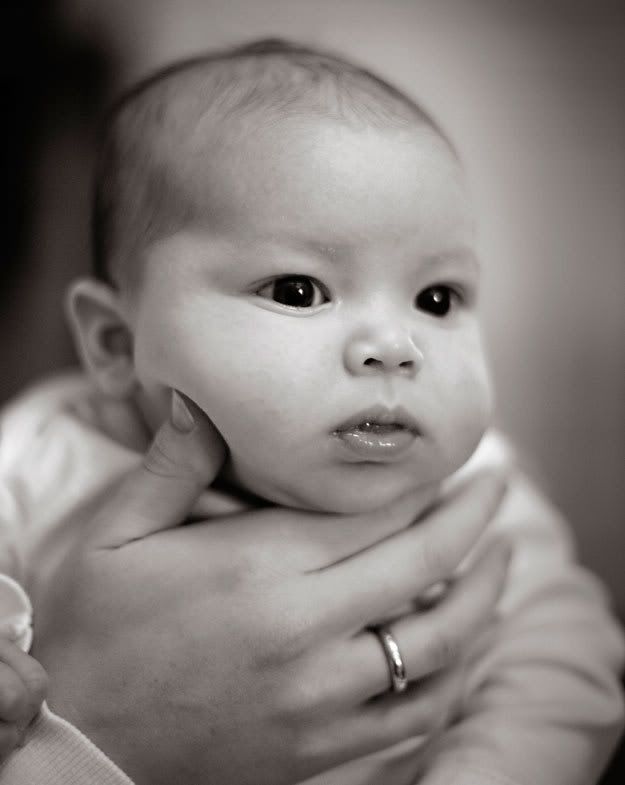 Onslow had to check on the baby too